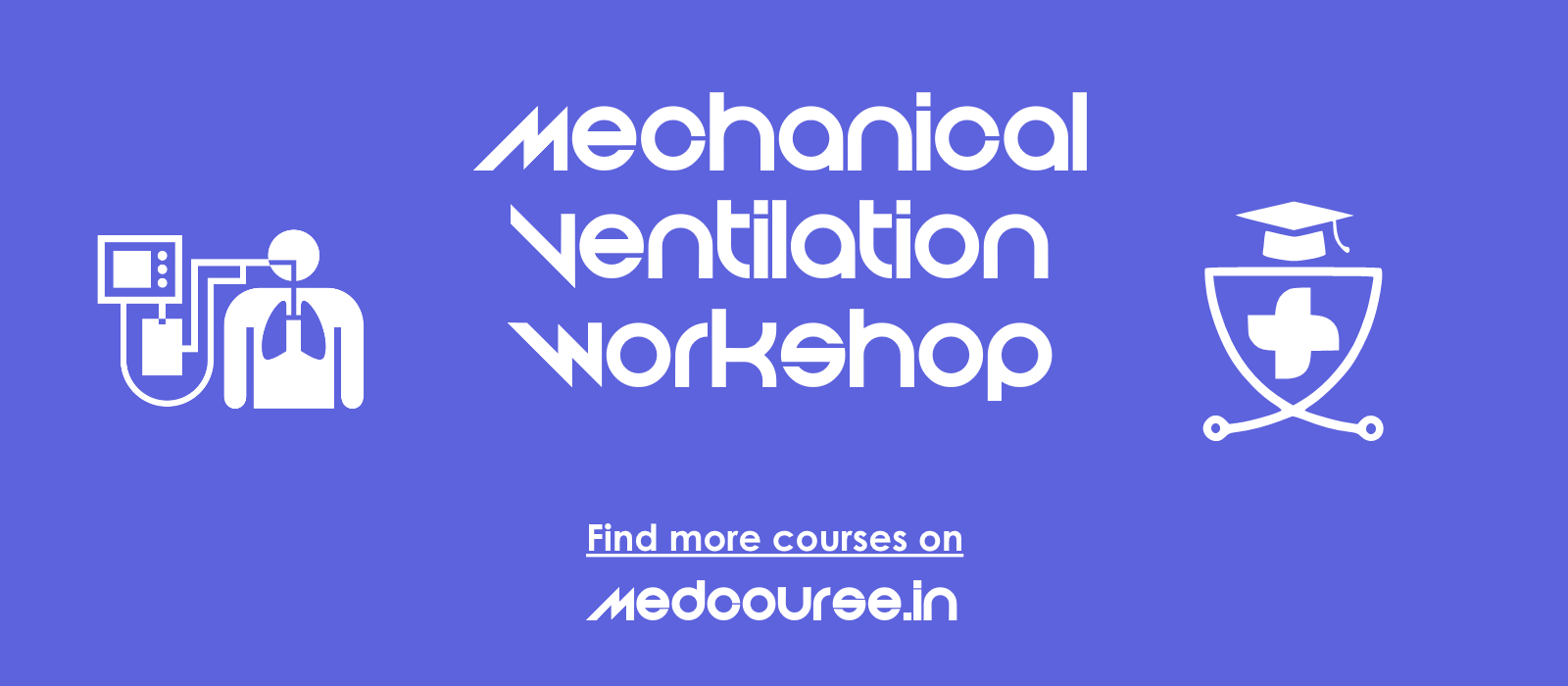 Speaker
AHA Instructor

Authorized speaker
Date
Oct 28 – 29 2023
Expired!
Mechanical ventilation workshop at Chennai – Best in 2023
BLS ACLS PALS schedule in Chennai Tamilnadu
BLS ACLS PALS schedule in Chennai Tamilnadu.
Handling a patient on Ventilator is scary for the untrained. This ventilation workshop at Chennaiwill help as a primer with some theory, interactive discussion and hands-on training to help you achieve some confidence. Eminent faculty from Apollo hospitals will be conducting this workshop.
Setting up a Ventilator
Get to know what are various ports and buttons located on the machine. Before you start your journey to master the ventilator, knowing these basics is very important. Most of the time, doctors leave this to nursing staff or respiratory therapists but it's good to know basics. You never know when you'll have to work alone. So, learn to set it up all by yourself.
Modes of ventilation
Each patient is different. A ventilator isn't a plug and play machine. You have to set it up as per patient needs.
We will be discussing various modes available on the machine and also let you know how to choose a particular mode based on respiratory and physiological parameters of the patient. Your settings if wrongly chosen, can in fact deteriorate the patient's condition. Do no harm.
Monitoring the patient
Choosing the right mode and settings is important and titrating those settings as per changes in patient dynamics is much more important to make a difference in your patient's prognosis. Learn how to monitor the patient. Know what to look for and what to modify based on your observations.
Specific diseases
Some specific set of patients need at most care while setting up the ventilator. Those with ARDS, muscle weakness, debilitated patients need different set of modes and parameters to enable weaning off at a later time. You have to make sure they are not fully dependent and lung parenchyma is well preserved.
Troubleshooting
A machine is not without issues all the time. There could be a circuit detachment, gas leak, excess pressures in the circuit etc.
You have to respond to each of the alarms coming from the machine and act to solve it. Alarms are your hints. Silencing the alarm is not the solution. Know how to rectify common issues that might pop-up in your day to day practice in the ICU.
Weaning off
You cannot keep the patients forever on the machine.
Learn how to take them off the ventilator safely and without causing much discomfort to the patient.
Frankly, it's an art. Learn to master it.
Non-invasive Ventilation
Sometimes, keeping the patient on Non-invasive mode of ventilation, when done timely might save you the trouble of intubating the patient and aids in his rapid recovery.
Another time you may have to use this is if you have weaned off a patient but he starts to have respiratory distress, you can give a trial of NIV to help him settle.
We hope you have gathered enough information regarding Mechanical ventilation workshop at Chennai. If you need anymore info, msg us on whatsapp (Links on top and bottom)
---