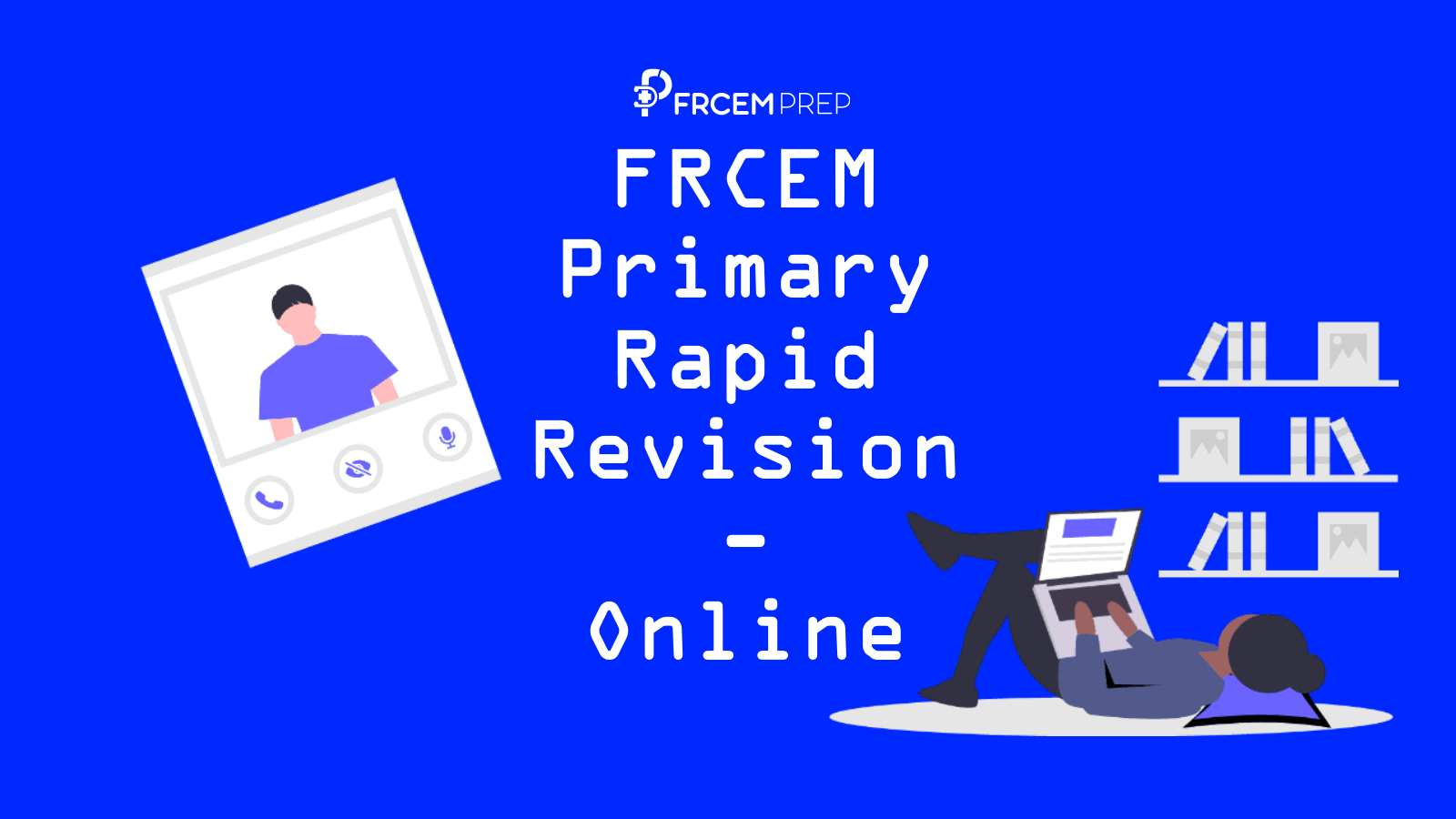 Date
Mar 26 2022
Expired!
MRCEM Primary revision workshop Online
Table of Contents
MRCEM primary workshop – Fully virtual – a rapid revision course this March 26th – 2022 onwards from a team of MRCEM faculty. (4.30pm to 7.30pm daily GST-UAE / 6pm-9pm IST / 12.30pm-3.30pm BST/UK). Instead of continuous 2 days of classes, we thought it would be better to split into multiple sessions to help you plan your preparation efficiently.

MRCEM primary tests your knowledge on basic sciences. Most of the students haven't had a chance to revise basic sciences in recent times and find it difficult to understand them in short time.
We will help you revise the important / high yield topics in a short time to help you succeed.
Our mock test will give you a chance to experience real-world testing conditions to familiarize yourself to the final test. Time management is critical.
The timing of the MRCEM primary SBA workshop has been strategically planned to help you retain more. (just before the exam).
Anatomy, Physiology and Pharmacology cover 144 marks (60+69+24) and the pass mark is about 90-104. If you can master these subjects, you can pass the exam.
Schedule of the workshop
We have multiple batches coming up. Please click book now button above to check upcoming schedule.
How to register?
Click on register online link on top and add to cart to proceed to checkout. Use the buttons underneath to ask any questions you may have before you register. (Indians may pay via bank account to get lower pricing, chat with us to know more, no refunds if you pay via cards. Chat with us for bulk discounts for 5 plus registrations in one order).
---
Course fee
Click book now button above for details. (Can use card payment which has international acceptance.)
Save your money, prepare well and avoid paying another 310 pounds next time.
(No refunds if you could not attend due to connectivity issues on your end.) Connect at least 15min early to make sure everything is working fine.
We may not be able to accommodate more than 100 participants. So register early if you want a place.
Faculty
Dr. Naveen R Nimmala (DrNimms on telegram) and team (Over 5 years of experience in training residents for MRCEM exams – Primary, Intermediate and OSCE). We have over 90% success rate in the previous workshop attendees. This is the first time we are doing it online keeping in mind the difficulty in travelling / stay etc. You'll not be disappointed.