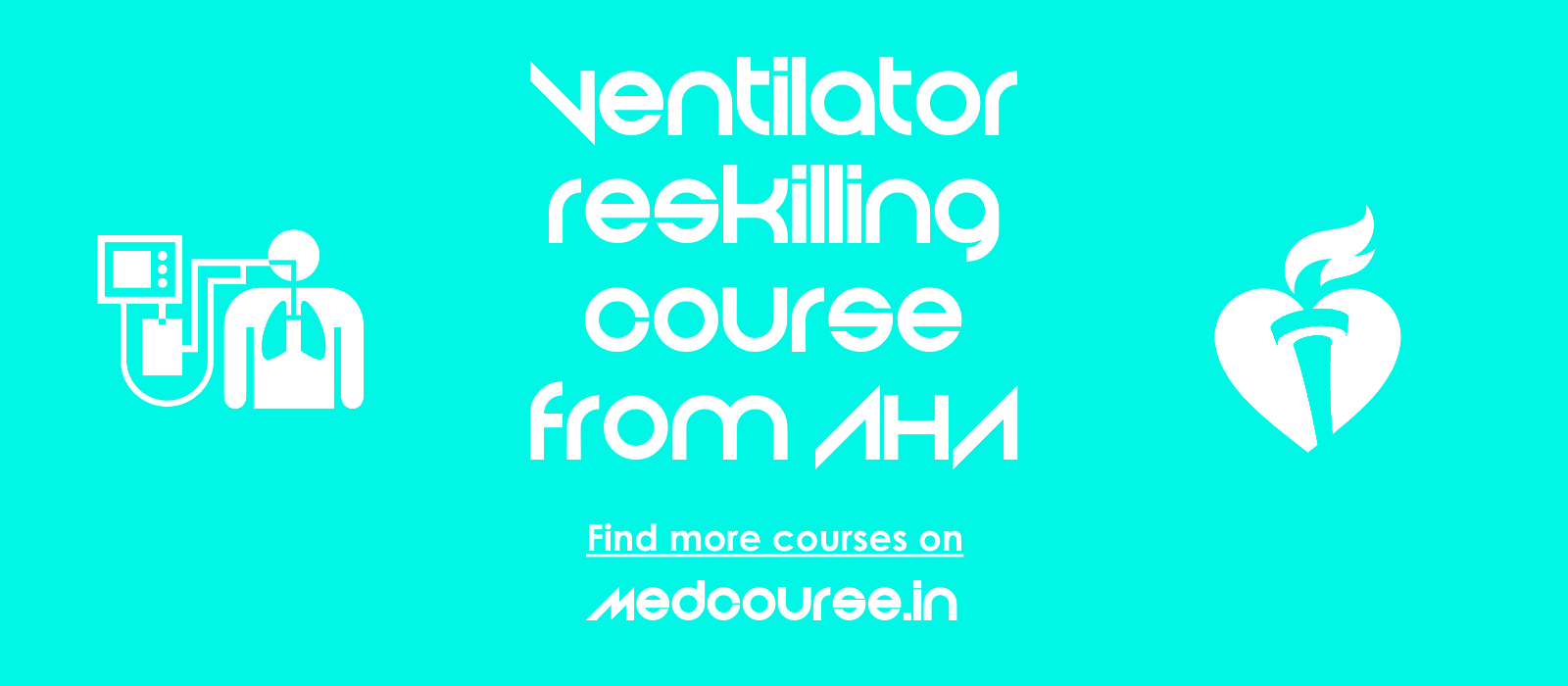 Speaker
AHA Instructor

Authorized speaker
Free!!! AHA Ventilator course online – Better Covid19 management
Ventilator course from the American heart association – "COVID-19 Ventilator Reskilling Course" is free till Mar 26th 2021.
About the course
As the global leader in resuscitation science, the AHA has developed a self-directed, adaptive eLearning course that helps healthcare providers in the acute care setting improve knowledge and competence in mechanical ventilation skills.
Due to COVID-19 and the heightened demand for ventilator management, health care providers with minimal understanding of mechanical ventilation or ventilators may be tasked with managing these complex patients. This self-directed, adaptive eLearning course has been designed to help health care providers in the acute care setting improve knowledge and competence in mechanical ventilation skills.
This adaptive course focuses on the information participants need most. At the beginning of the course participants can identify their skill level and the course continuously uses knowledge checks to measure level of knowledge and adjust the focus of the content.
Course content
The course educates participants in
• Respiratory Physiology
• Basic Functions of a Ventilator
• Ventilator Use in Respiratory Failure
• Goals of Care in Respiratory Failure
Audience
This course is designed for in-hospital clinicians including Physicians, Nurses, Respiratory Therapists, Physician Assistants, and Nurse Practitioners.
No matter how experienced or inexperienced you are to ventilator, the course adapts to your knowledge. You can even choose your level (Novice/ starter to expert level)
---
How to join Ventilator course?
For a limited time (Till March 26th 2021), this course can be accessed for free ($30 value) by visiting ShopCPR website (Please read the content in the red box below and then Click AHA page button).
Add the course to cart and use the code FREECOURSE at checkout to get the price to zero USD. No credit card required.
If you are having trouble after clicking Submit order button, Give some fake USA address (Why not use AHA address itself? Street – 7272 Greenville Ave, City – Dallas, State – Texas, Zip code – 75231 and phone number 888-242-8883). We had issues with an Indian address, which was solved with USA address.
This is how (as in below image) the cart should appear after adding the Discount Code.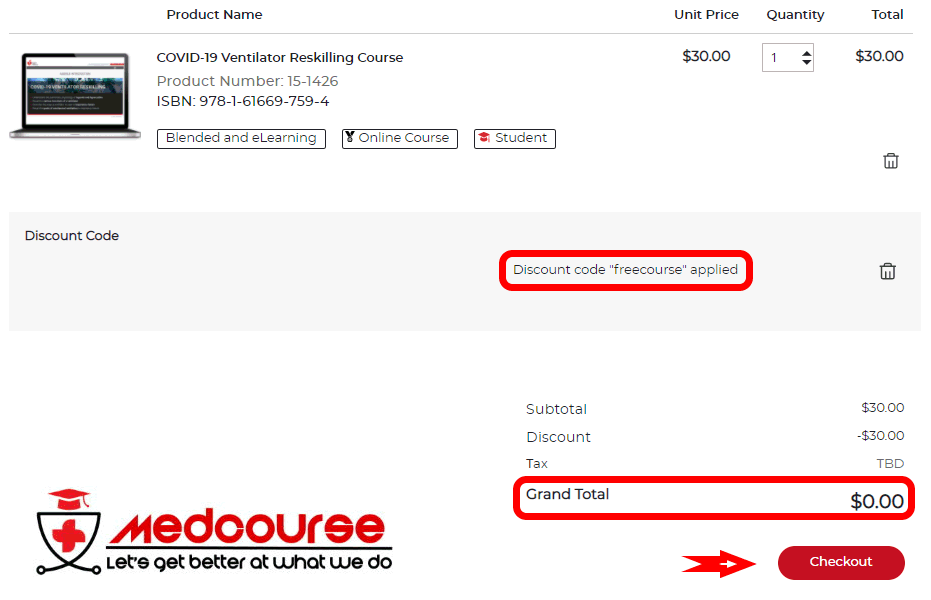 Even if you don't have time to go through the course, we suggest you to Add it to the cart and redeem it to your account before 26th March 2021 to get back to the ventilator workshop later. It'll be saved to your account for 2 years. Within those 2 years, you can go through the course content unlimited times.
After finishing the checkout, Visit your order history by clicking the button below and click on "Go to course" button on that page. On next page, you need to agree to the terms before you can access the course.
Resume the course
Once you have successfully added the course to your account, you can comeback to it within next 2 years to resume any time. Please use a bigger screen to visit the page instead of trying from a mobile. Please bookmark ? the page for easy access later.
Source of the content : shopCPR website from AHA
Check more upcoming medical workshops near you.