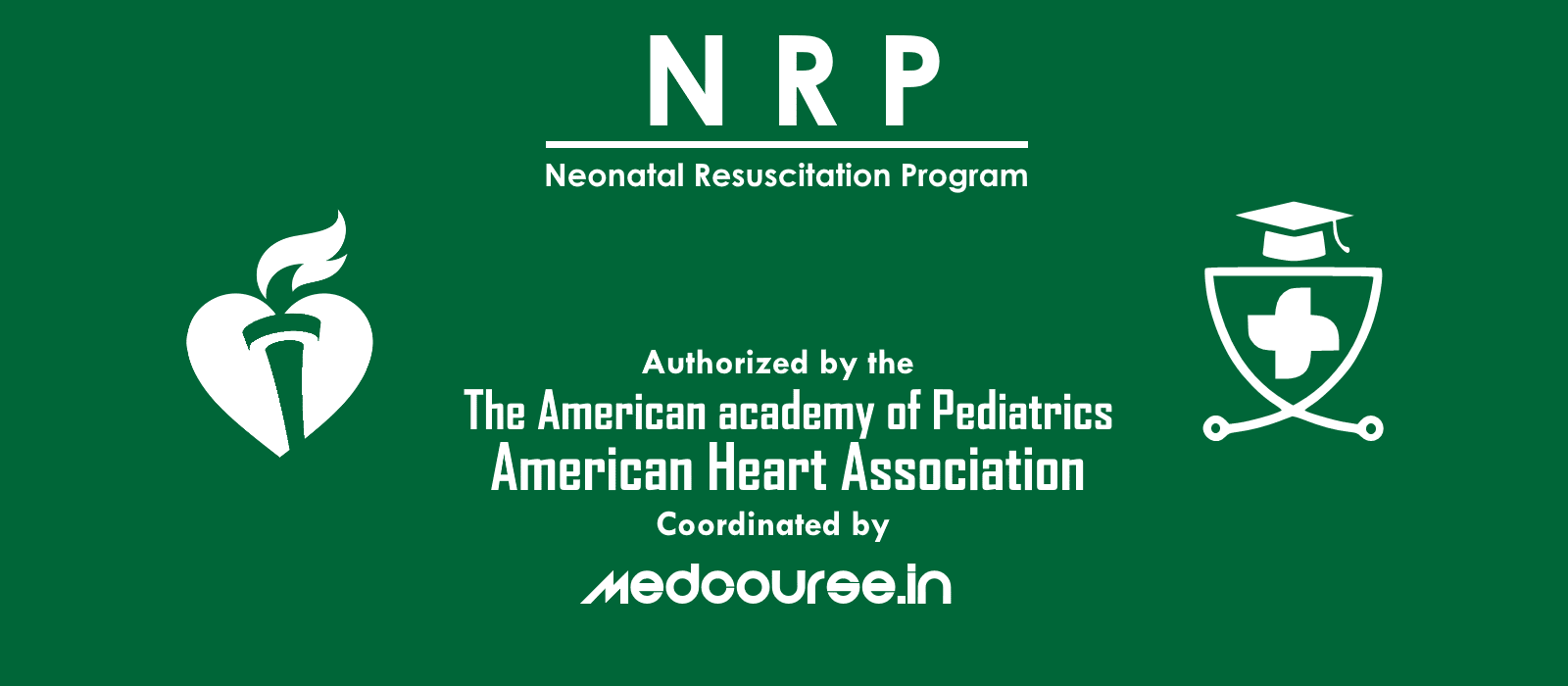 Mode of attendance: Offline
Last Updated on: February 14th, 2021
Library Auditorium
Dr.B.R.Ambedkar Medical College, Kadugondanahalli, Bangalore - 560045
Neonatal Resuscitation Program at Bangalore NRP (Bengaluru). (Online plus Hands-on sessions included)
The Neonatal Resuscitation Program was developed by the American Heart Association and the American Academy of Pediatrics to teach an evidence-based approach to newborn care.
The NRP Provider Course introduces the concepts and basic skills of neonatal resuscitation. It is designed for health care professionals involved in any aspect of neonatal resuscitation, including physicians, nurses, advanced practice nurses, nurse midwives, licensed midwives, respiratory care practitioners, and other health care professionals who provide direct care during neonatal resuscitation.
Table of Contents
No headings found. Save or update post first.
Contents of NRP
Lesson 1. Foundations of Neonatal Resuscitation
Lesson 2. Preparing for Resuscitation
Lesson 3. Initial Steps of Newborn Care
Lesson 4. Positive-Pressure Ventilation
Lesson 5. Alternative Airways: Endotracheal Tubes and Laryngeal Masks
Lesson 6. Chest Compressions
Lesson 7. Medications
Lesson 8. Post-resuscitation Care
Lesson 9. Resuscitation and Stabilization of Babies Born Preterm
Lesson 10. Special Considerations
Lesson 11. Ethics and Care at the End of Life
The course will discuss the Neonatal Resuscitation 2020 American Heart Association Guidelines Updates.
It'll be conducted in 2 sessions – 1st is online session (Part 1) which needs to be completed before coming to Hands on session (Part 2)
Illustrative Images of Neonatal resuscitation program at Bangalore
TAKE-HOME MESSAGES
Newborn resuscitation requires anticipation and preparation by providers who train individually and as teams.
Most newly born infants do not require immediate cord clamping or resuscitation and can be evaluated and monitored during skin-to-skin contact with their mothers after birth.
Inflation and ventilation of the lungs are the priority in newly born infants who need support after birth.
A rise in heart rate is the most important indicator of effective ventilation and response to resuscitative interventions.
Pulse oximetry is used to guide oxygen therapy and meet oxygen saturation goals.
Chest compressions are provided if there is a poor heart rate response to ventilation after appropriate ventilation corrective steps, which preferably include endotracheal intubation.
The heart rate response to chest compressions and medications should be monitored electrocardiographically.
If the response to chest compressions is poor, it may be reasonable to provide epinephrine, preferably via the intravenous route.
Failure to respond to epinephrine in a newborn with history or examination consistent with blood loss may require volume expansion.
If all these steps of resuscitation are effectively completed and there is no heart rate response by 20 minutes, redirection of care should be discussed with the team and family.
Source for take-home messages: aappublications